[ad_1]

Easter is just round the corner and, just like I did last December with my tips on how to host a French holiday meal, I thought you might like me to outline how to host a French Easter meal.
If you celebrate Easter, you are probably already following your own traditions, but just in case you would like to add a French twist to this year's celebrations, here are my recommendations for a delicious, traditional French Easter meal.
How the French celebrate Easter
Pâques is the oldest and most important Christian holiday, celebrating the resurrection of Jesus. In France, the date is set following the Gregorian calendar – as opposed to Eastern Churches that rely on the Julian calendar.
 
As is the case for many religious holidays, Easter traditions also have pagan roots. It has long been a celebration of springtime, life's victory over death and the renewal of nature. Since ancient times, eggs, symbols of a new life, have been central to the rites hailing the new season.
Bells are another strong Easter symbol in France. Since church bells remain silent for several days as a sign of mourning, children were told that they had flown out to Rome to be blessed by the Pope. Bells are said to return in the morning on Easter Sunday, showering gardens with chocolate eggs along the way for children to find.
Easter is very much a family holiday in France, usually celebrated at home. Lunch on Easter Sunday traditionally includes lamb — a symbol of innocence — as the main course.
If children are involved, parents will disappear at some point during the day to hide chocolate eggs here and there (outdoor or indoor, depending on the weather and access to a garden), so the little ones can have fun doing an egg hunt (chasse aux œufs).
Apéritif
No French holiday meal would be complete without its apéritif — pre-dinner drinks (well, pre-lunch in this case) with nibbles. While there is no typical Easter drink, hosts will usually offer red or white wine, or even Champagne, or a similar white sparkling wine.
Radish Leaf Pesto
What better way to celebrate springtime and the renewal of life than with fresh radishes? This Radish Leaf Pesto is a great nibble on thin baguette slices. You can serve the radishes themselves on their own, or you could prepare Avocado and Radish Canapés with Smoked Salt.
Goat Cheese and Herb Babka
This savory babka is a delicious, fresh way to wait for your lamb to finish roasting. Don't be intimidated by its dashing look — my recipe includes step-by-step pictures.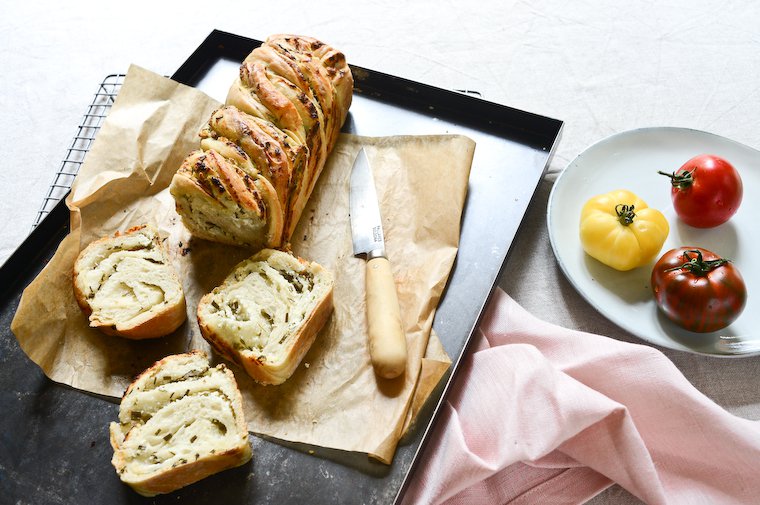 Peacamole : Green Pea Cilantro Spread
Another great celebration of springtime produce. If you make your peacamole from fresh peas, please do not throw away the pods – you can use them for your first course!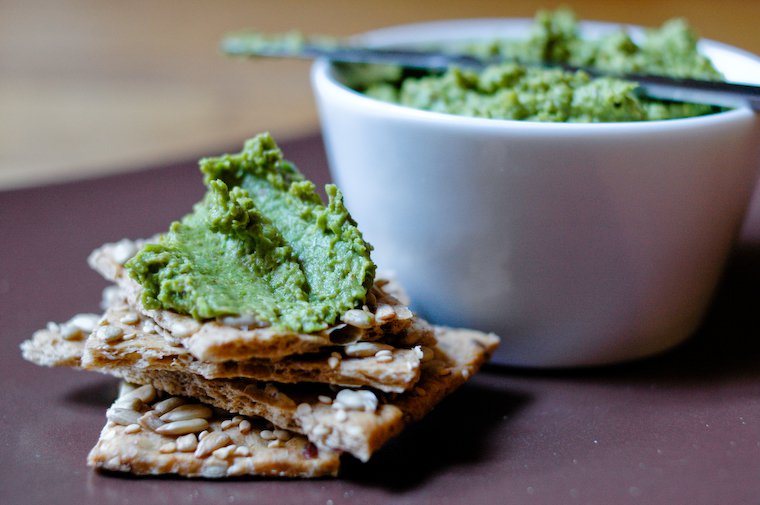 First Course
Time to move away from all these delicious nibbles now — lunch is about to be served!
Chilled Pea Pod Soup
An elegant, yet incredibly simple first course for a refreshing start to your meal.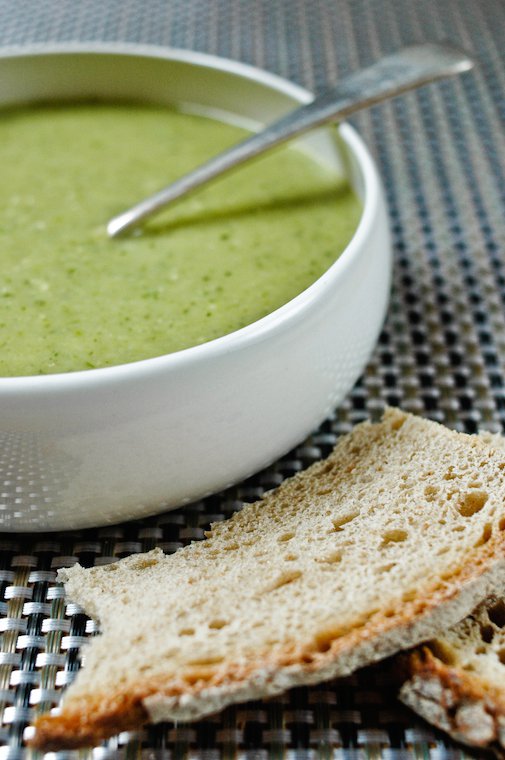 Mâche Salad with Endives and Beets
If you prefer a no-less sophisticated starter that only takes 15 minutes to put together, then this winter-meets-spring salad is for you.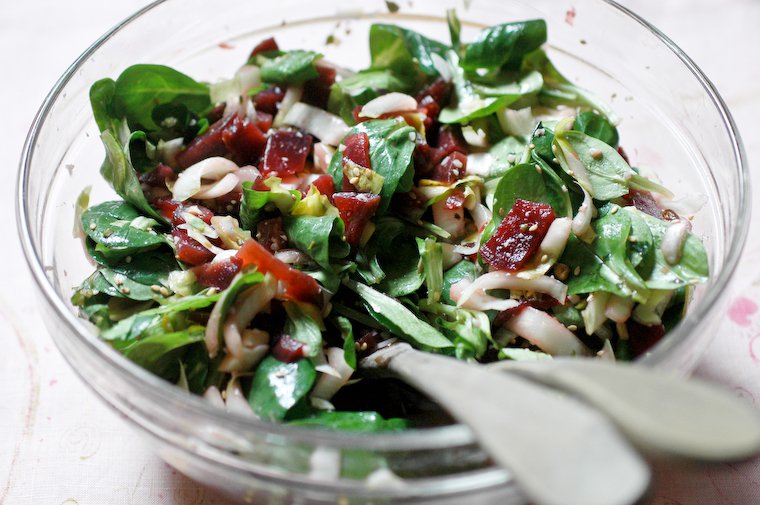 Main Course
Lamb is traditionally served for Easter. It is supposed to represent Jesus, "the lamb of God," as well as symbolize innocence. On a less symbolic note, it probably was the first fresh meat available after a long winter.
If you are a vegetarian, skip this section and see my meat-free option below!
Slow-Roasted Shoulder of Lamb, Rubbed with Rosemary, Anchovy, and Lemon Zest
Nothing quite says "Happy Easter" like a shoulder of lamb that has been roasting in the oven for a few hours, in this case infused with a tangy, flavorsome seasoning paste. You can serve it with farro, as suggested in the recipe, or with Perfect Mashed Potatoes.
For a more traditional take on Easter lamb, see this Braised Lamb Shoulder with Flageolet Beans.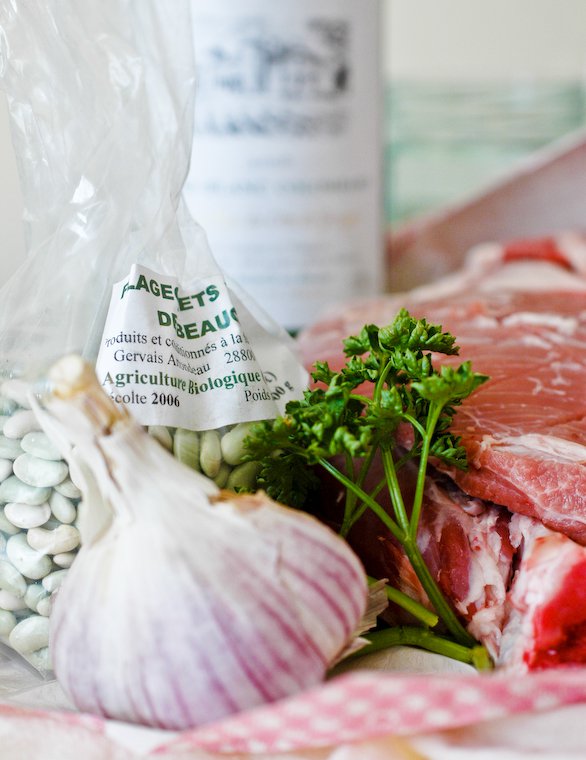 Lamb Khoresh Stew with Orange
This incredibly flavorful stew is a great way to bring an intriguing note to the traditional Easter lamb. It is also the perfect bridge between end-of-season oranges and new carrots.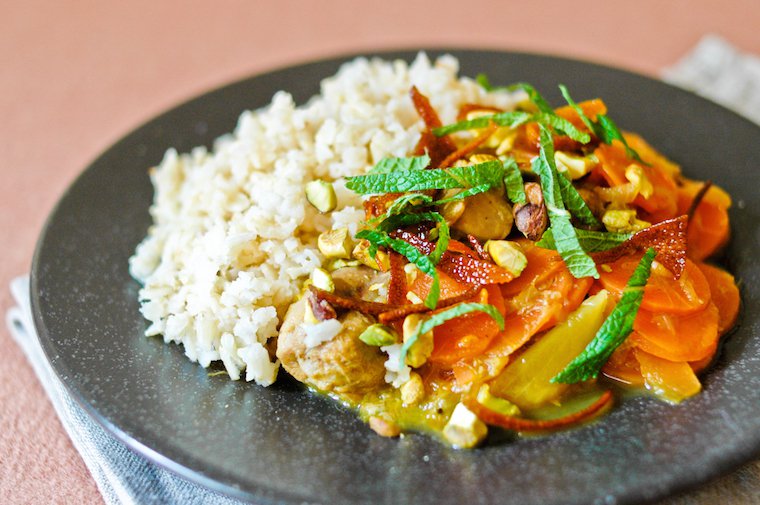 Springtime Pot-au-Feu Beef Stew
If lamb isn't your jam, this beef stew will be a good alternative — it is a hearty, warming dish, perfect when temperatures are still chilly, easy to make for a crowd. And it is meant to cook the day before, which means more time for hunting chocolate eggs!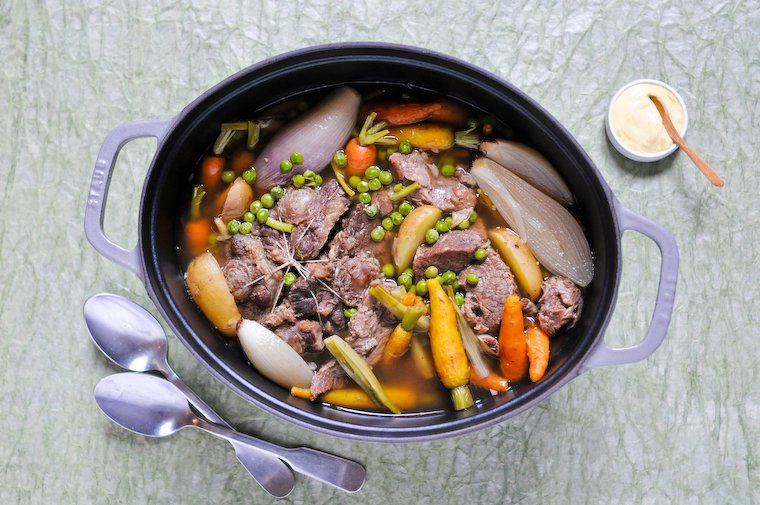 Vegetarian Main Course
French Easter Pie with Spinach and Goat Cheese
A simple and elegant way to celebrate a meat-free Easter, this French Easter Pie will look beautiful on your holiday table. Serve with a green salad.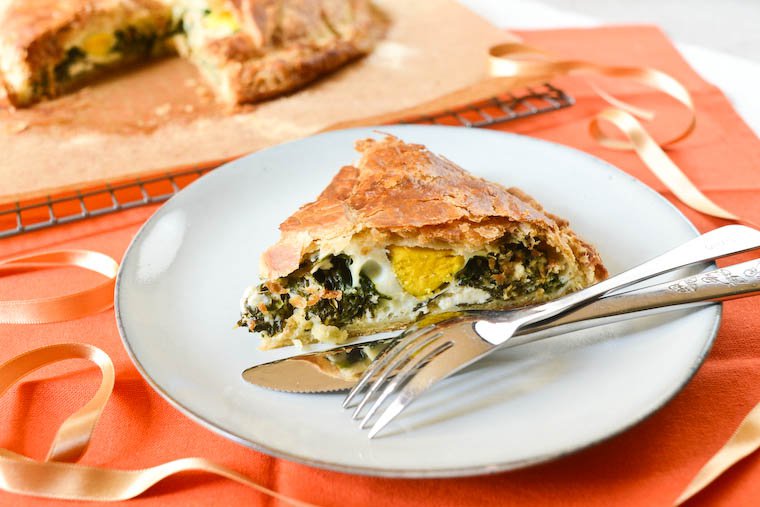 Cheese Platter
No French holiday meal — or dinner party even — would be complete without a full-fledged cheese course, served with high-quality fresh bread. Here are my tips to compose the perfect cheese board.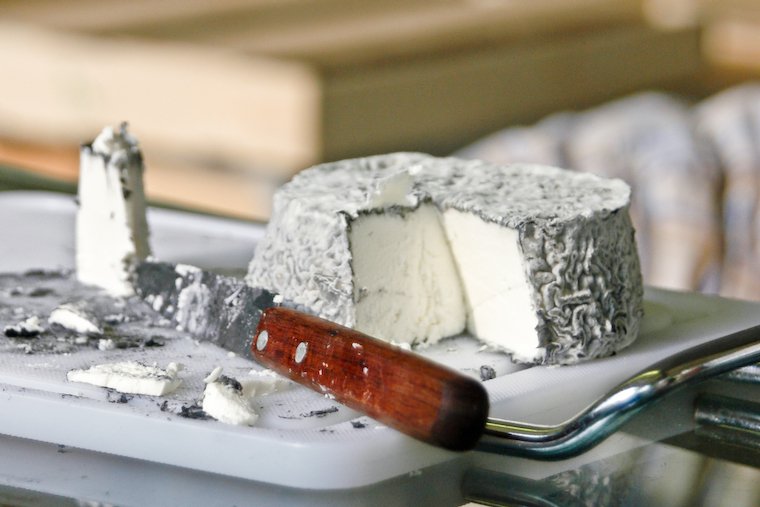 Dessert
Easter Egg Jam Cookies
Kids and grownups alike will love these über cute Easter Egg Jam Cookies! You can serve them with ice cream (such as a Dark Chocolate Sorbet or Maple Pecan Ice Cream), or a seasonal fruit compote.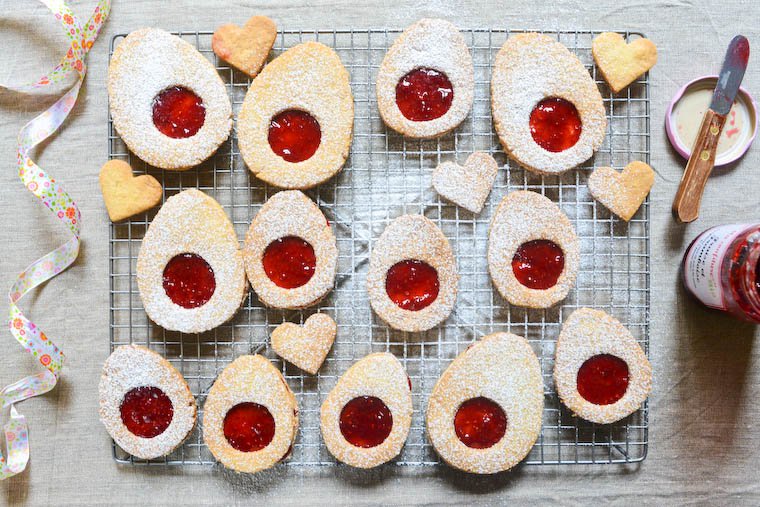 Melt-in-Your-Mouth Chocolate Cake
If, to you, Easter means chocolate all the way, I am not one to judge! And you will always have room for a tiny piece of this signature chocolate cake of my repertoire.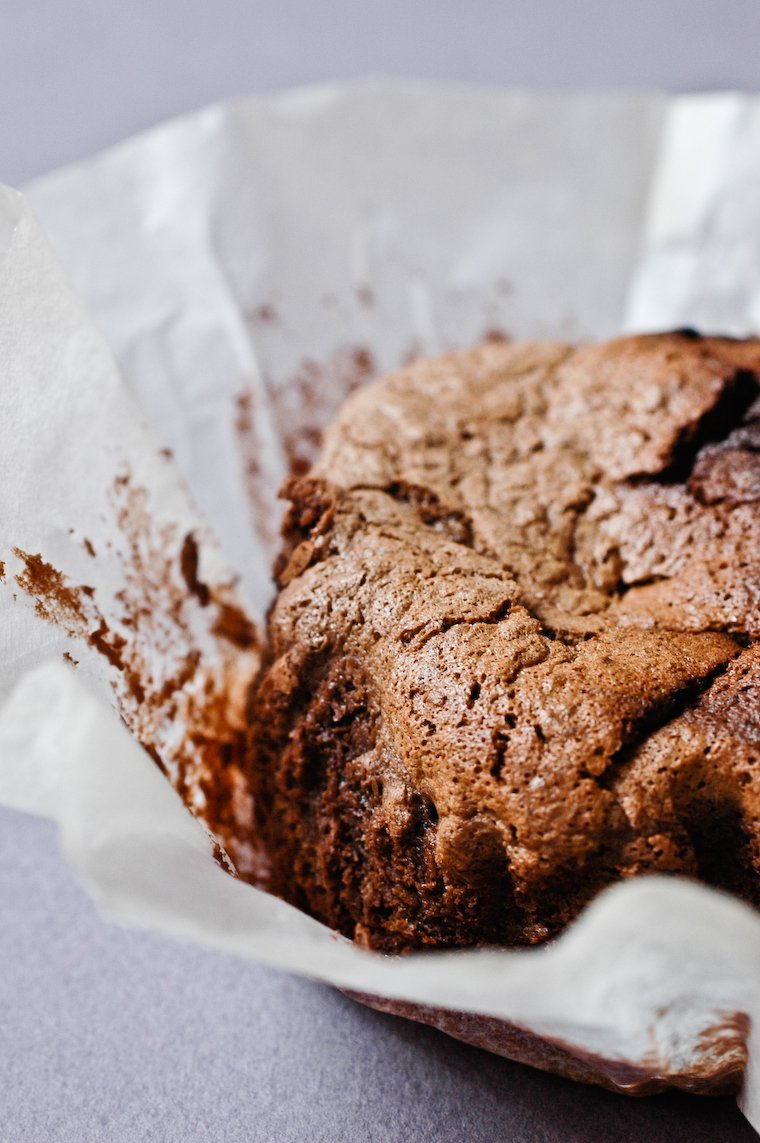 Strawberry Clafoutis
If you would like to end your meal on a lighter, fruity note, and are lucky enough to find strawberries at your farmers' market already, this clafoutis will tick all the boxes. Satisfying but not heavy — there is no doubt everyone at your table will love it.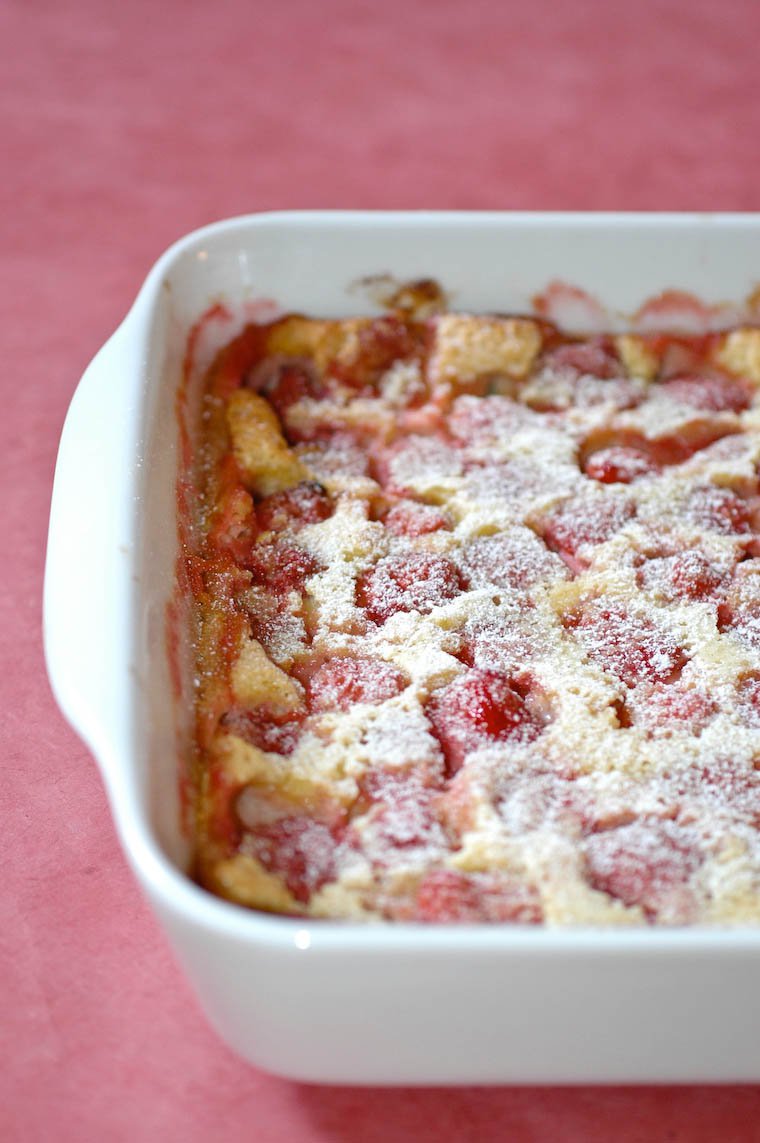 Food gifts
If you are not hosting an Easter meal but are invited instead, here are a few food gift ideas to thank your host.
Caramelized Sesame Chocolate Bar
I should warn you: this Caramelized Sesame Chocolate Bar is highly addictive. I would actually recommend that you make two — one for your host, and one for yourself!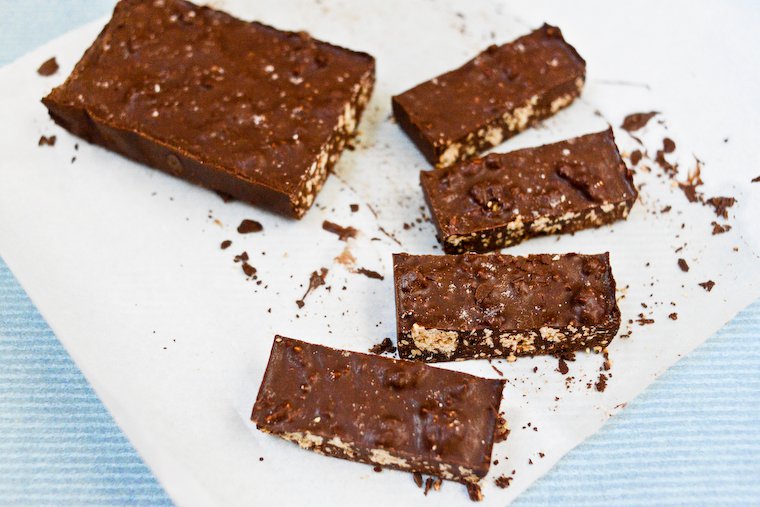 Chocolate Clusters with Ginger and Almond
You can make these Chocolate Clusters with Ginger and Almond with any dried fruit and nuts you'd like — a perfect springtime-decluttering treat. Your host can decide whether to serve them with coffee, or keep them for later.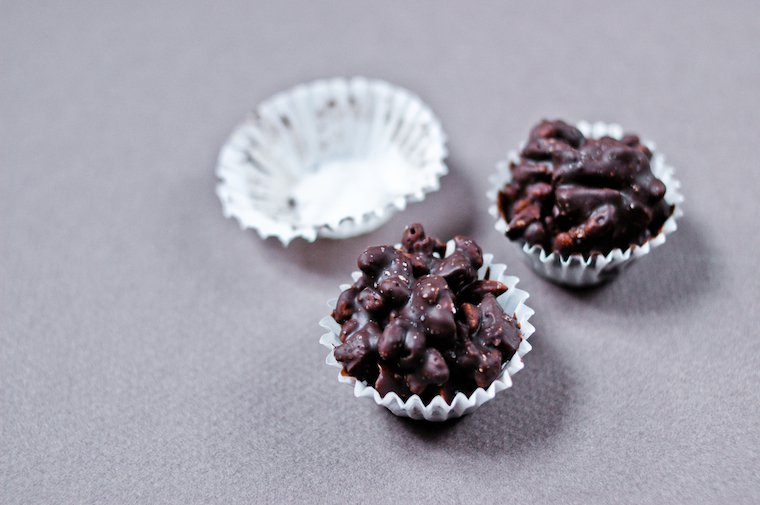 What about you?
Do you celebrate Easter in your family? What are your most cherished traditions?


[ad_2]
Author clotilde
Source link